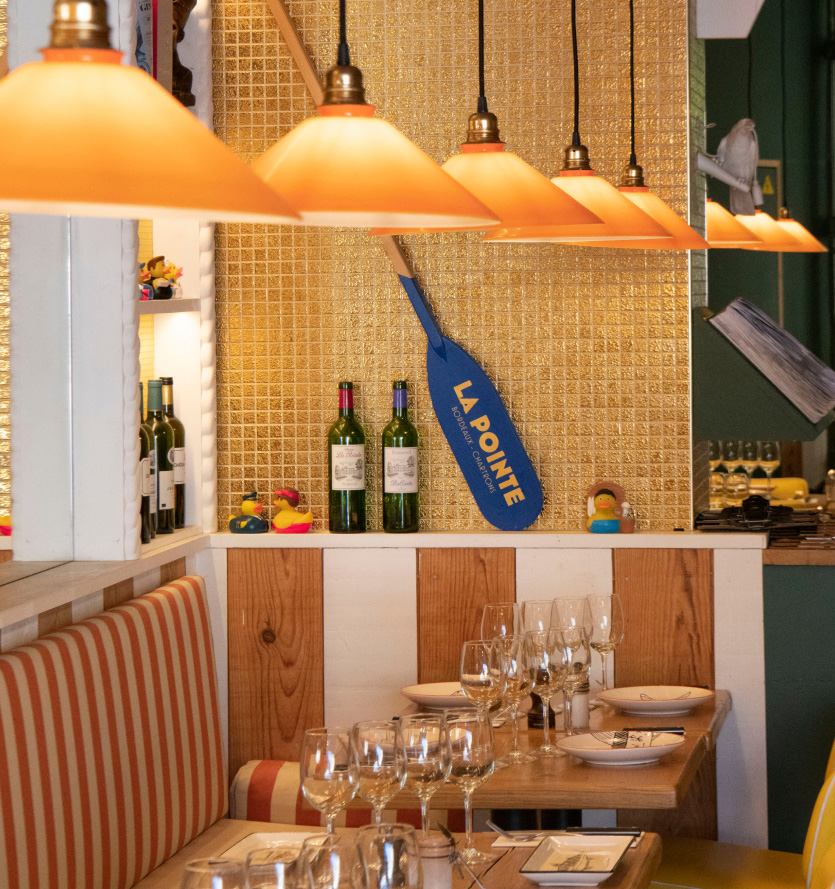 Philippe Ducos, the architect of some of Bordeaux and Arcachon Bay's finest culinary venues, has succeeded in combining everything that makes this place so appealing, with colourful, lively decor.
The menu features an amazing selection of seafood at lunchtime and all at great value for money. Exceptional, fresh and local produce!
Located on Place des Chartrons – like Bordeaux's own little "Marais" – the restaurant's Marjorelle blue frontage and wonderful fish stall are real eye-catchers for locals and passers-by.
Norbert Dupuch, the former director of Le Petit Commerce, is at the helm in partnership with Brice Nougaret and Benoît Vicq of Le Carré and Le Carreau. Cheerful chef Malik Cherchab is in the kitchen, who previously worked at Le GrandCœur brasserie in Paris.