A seafood bistro in the centre of Chartrons serving fresh shellfish, fish, ceviche dishes, and tapas.
The place to enjoy seafood in the centre of Chartrons
Les Chartrons is to Bordeaux what La Pointe is to Cap-Ferret: a stylish and relaxed venue! Norbert Dupuch is at the helm accompanied by his enthusiastic team, offering inventive seafood cuisine in a refreshingly colourful setting. Experience the pleasure of dining in a totally relaxed setting!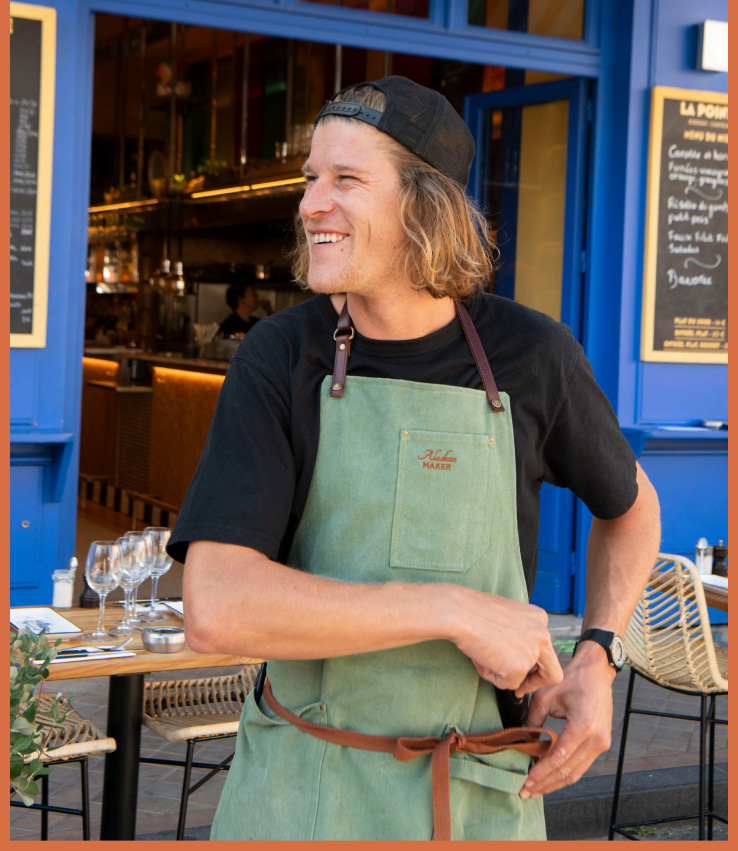 Exceptional, fresh
& local produce
In addition to oysters sourced from the Bay's young oyster producers and huge platters of seafood, Chef Malik Cherchab works with the fresh catch of the day. He prefers to use sustainable fishing auctioned locally in the Atlantic region, namely Arcachon, La Côtinière and Saint-Jean-de-Luz.
He selects typical varieties from our shores, such as sole, sea bream, sea bass, meagre, hake, and turbot… and offers local and seasonal cuisine, while incorporating his Mediterranean roots and Asian influences.